Stay Connected & Informed
Tips & Trends from Blender Realty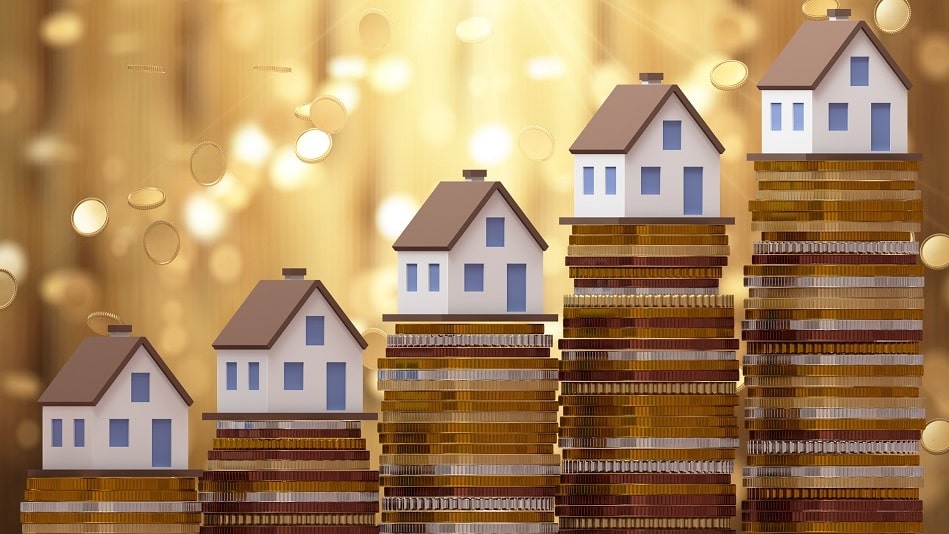 Home Prices on the Horizon: Predictions for the Future
Introduction:
Our homes are more than physical spaces; they are the very foundations of our lives. They transcend being just the place we live in and hold a profound significance in our hearts. Our homes are emblematic of family and relationships, they evoke a sense of identity and belonging, and they provide us with the sanctity of personal space and security. They are also emblematic of a different kind of security — financial security. Indeed, for most of us, our homes constitute the single largest financial investment we make in our lives. In this exploration, we delve into the multifaceted reasons why the value of our homes has dramatically increased over the past 5 years and what experts predict for the near future.
The Great Recession of 2008: Shaping Housing Prices
Home prices have a unique story to tell, one that begins with the Great Recession of 2008. This financial crisis initially centered on mortgages but swiftly reverberated through the national housing market. The housing crash of 2008, with its harrowing double-digit drops, resulted from a complex interplay of factors, including the subprime mortgage crisis, escalating debt levels, and inadequate financial sector regulation. A substantial consequence to the housing market crash of 2008 was a mass exodus of builders, contractors, and suppliers from the industry, which caused new home construction to grind to a halt. (Norda Real Estate Report)
Builder's Role in Housing Inventory
In 2022 Michigan State Housing Plan estimated that 75,000 new homes need to be built every year to keep up with housing formation and customer demand. Yet, the US Census Bureau reported only 15,015 new home construction permits were issued by the end of 2022.  To put it into perspective, in 2009, only 937 homes were built across Oakland, Macomb, and Wayne counties.
"We have an ongoing labor shortage dating back to the last housing market collapse that is combining with rising material costs and pent-up demand to drive up home construction costs," said Home Builders Association of Michigan Executive Vice President Dawn Crandall. Between January 2013 and October 2021, the average sales price for a home in Michigan increased by 84%. (Michigan Economic Development Corporation 2022 Report).
As you can see, the supply of homes clearly has not kept pace with the demand.
First-Time Homebuyers and the Millennial Impact
While builders paused, families didn't stop growing. The Millennial generation, having weathered the Great Recession, initially harbored doubts about the housing market, opting for the comfort of their parents' basements, as the most affordable option. This strategy seemed viable until they entered their thirties and began marrying. Like many young adults, renting an apartment or home is their initial venture into the housing market. As rent prices climbed and homes remained within reach, they began looking for their first homes. In recent years, Millennials have emerged as a formidable force, comprising 43% of home buyers.
The Pandemic's Impact on Housing Demand
The COVID-19 pandemic ushered in transformative changes in lifestyle, work, and residential choices. Among these shifts, homebuyer demand veered away from urban areas, focusing on spacious homes that could serve as offices, classrooms, and workout spaces – even accommodating the iconic Peloton bike. Extended time spent at home heightened the need for versatile spaces, particularly for families with children. In addition, historically low mortgage rates, of 3%-4% lingered from 2009 to 2021, was another factor fueling the demand for housing. (Freddie Mac)
Low Inventory Fueling Price Escalation
In the housing market, the classic interplay of supply and demand was the driving force. While the inventory of homes expanded from its lowest point in 2009, it was insufficient to meet the voracious demand, particularly from Millennials. Coupled with the backdrop of low interest rates, this discrepancy has given rise to our current housing crisis.
The Price of Housing in Our Community
Over the last few years, housing prices have soared by double digits. In West Bloomfield, the median home price surged from $317,900 in July 2019 to $476,250 in July 2023. Similarly, in Farmington Hills, the median home price surged from $279,000 in July 2019 to $385,000 in July 2023, marking a 38% increase. While not all metropolitan sub-markets experienced double-digit many markets have experienced a slight to moderate decline in home prices. (US News Real Estate)
What Lies Ahead for the Housing Market?
Predicting the housing market's future is a complex endeavor, subject to numerous variables. Nevertheless, based on current trends this is what housing experts predict.
We will no longer see double digit price increases. Prices will continue to rise but at a moderate pace, 3-5% a year. (Core Logic Home Price Insight)
The supply of homes for sale is gradually expanding, although a shortage of skilled labor in the building trades remains a challenge.
Right now, 30-year fixed mortgage is above 7%, making borrowing more costly, resulting in a real estate market slowdown. Experts agree that once interest rates start to decline, we will see a resurgence in demand for homes.
Bottom Line
As we reflect on the dynamics of the housing market in the past few years, one thing is clear:  our homes are not just where our hearts reside; they are also vehicles for growing personal wealth. While it's difficult to make absolute predictions, we can reasonably anticipate a period of stability on the horizon, gradually settling the frenetic pace we've recently witnessed. Home prices are poised to sustain their upward trajectory, albeit at a more measured and sustainable pace.